London – Prominent Destination for Hair Transplant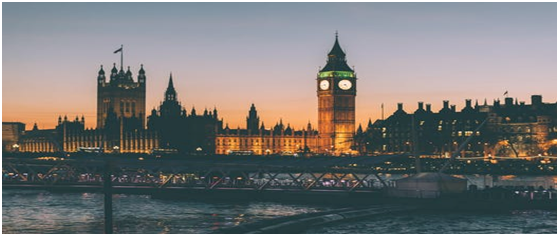 Being Europe's capital of medical tourism, London is able to attract a number of patients from all over the world and able to serve them in a better way. Many people come to London especially for getting the hair treatment.
Look, there are some reasons you should know that why there is a huge influx of people for hair transplant London.
This city accommodates highly qualified doctors with many years of experience who are serving the patients with world-class technology and have served many big celebrities like Wayne Rooney, James Nesbitt.
The cost is reasonable for the quality you are getting because when related to health low cost can be even more expensive.
Not only the doctors but also their teams have specialized knowledge of their field which makes the patient feel that they have come to the right place for getting the treatment.
The success rate of the treatment in this city is more than many other big cities of the world.
Also, you will get an opportunity to explore one of the pleasing cities of the world.
NOTE: There are many online health portals which guide you how to go with the hair transplant treatment. Clinicspots is one among them who is able to satisfy its clients.
Furthermore, you should also know how much you need to pay to get the treatment done.
So, the hair transplant London cost depends mainly on three factors.
The number of grafts (a graft consists of 3-4 hair follicles) that needs to be transplanted as more grafts transplanted means more cost.
The type of treatment you are opting for like FUT (a strip is taken out from the donor area and is planted in the bald area after dividing it into grafts) or FUE (hair follicles are manually extracted from the donor area and are planted in the bald area) and the cost for FUE is more than the cost for FUT.
The cost somehow depends on the clinic you are opting for as clinic location matters.
Considering all these factors the cost of hair transplant in London usually ranges from £5000 to £15000 ($7,200 to $21,600).
Moreover, the FUT cost in London is £2-£5/graft while FUE cost in London is £4-£10/graft.
Now, let's discuss some other kinds of hair transplant which you can go for:
Beard transplant: In this modern world, the craze for having a big beard is at its peak. There are many beard oils which show results very late or don't even show the results. So, the person who has a patchy beard and wants to have a big beard can go to any clinic in London.
Eyebrow transplant: There are many persons who don't have a high density of hairs in the eyebrow region and want to have thick eyebrows because it looks more attractive.
Eyelash transplant: If you have thick eyelashes, you are likely to get more notice from the others at any place. Most women opt for eyelash transplant so to look beautiful and enhance their eyes appeal.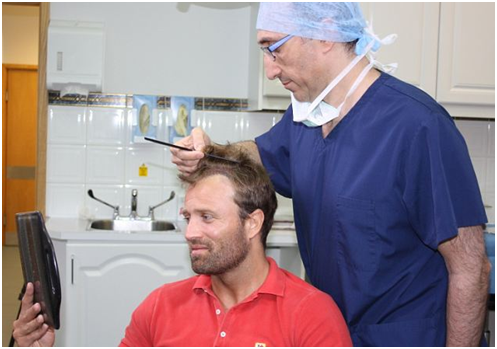 Besides, let me tell you the side effects of getting the hair transplant. There are misconceptions that hair transplant has some permanent side effects but it's not the case. You will face some temporary issues which will be resolved within few weeks.
Pain: In FUT, as it is a surgical process, you will feel a minimal pain that is normally bearable. However, if it is not bearable you should take the painkiller which is being prescribed by the doctor.
Itching: This is likely to be caused by the procedure because of the formation of the scab on your recipient area. It can be overcome by washing your hairs gently with medicated shampoo.
Bleeding: Surgical technique includes some cuts that are bound to cause bleeding which is minimized after proper stitching. However, if the bleeding doesn't stop then there are some reasons for it like you are taking some blood-thinning medicines or facing some blood-related problem.
Swelling: After the procedure, your forehead or eyes might get swollen but don't worry it will not last long.
Scar: You might be concerned about getting a linear scar after FUT but with the hair growth and proper styling of your hair will make the scar invisible.