IoT and Cloud Adoption in Healthcare 
Compliance is a hot topic in healthcare circles and one that can be particularly polarizing for business leaders. Is my business compliant? What are the potential implications of non-compliance? Are my financial and healthcare data points fully secure? Understanding how connected devices (IoT) and cloud adoption play into your organization's cybersecurity posture is a crucial part of the future of healthcare, but one that can be cloudy and obscured at best. According to Laith Pahlawan, CEO of The Orange Crew, the adoption of these advanced technologies brings a wealth of new vulnerabilities — and opportunities for healthcare, in particular.
The Value (and Challenges) of Compliance
There is little question that full compliance with HIPAA and other security requirements can be difficult for healthcare businesses to obtain and maintain. "It's not extremely challenging to get most of the way there simply by utilizing compliant business applications such as Office 365, Domain Controller, anti-virus and proactive patching — but the last 10% or so of compliance requires documenting change management techniques as well as accurate and adequate record-keeping," notes Pahlawan. This is a particular challenge for small organizations where technology teams are overtaxed simply maintaining an aging infrastructure and communication platforms. A recent report by Frost & Sullivan on the future of the healthcare security market focused on these compliance challenges, which included the impact of artificial intelligence (AI), cloud services and Internet of Things (IoT) devices.
The Future of Connected Healthcare
Cybersecurity investments are on the rise in healthcare, as hospitals and other facilities recognize the vulnerabilities in their systems and sensitive data handling. There are stories littering the news about the dangers involved with IoT and healthcare, with some analysts going so far as to predict that doctors and other healthcare professionals will be replaced by robots in the future. Telemedicine is already well-accepted by patients as it provides a convenient alternative to traveling to the doctor when faced with minor illnesses or injury. There is the added benefit of reduced cost for the provider, but these services are still being provided by a trained and certified healthcare professional instead of a robotic interface. Whether or not that changes in the future, there are still compliance issues faced when delivering this type of information over a connection that may or may not be considered secure.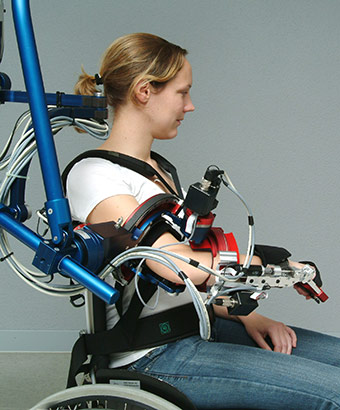 IoT and Healthcare Interactions
Your cellphone or other connected mobile devices already have a vast quantity of medical data available, from heart rates and exercise to eating habits, weight, and sleeping patterns. As AI becomes more advanced, it's not unexpected to see physicians or predictive robotics connecting to this information to provide a diagnostic background on patients as a supplement to any conversations with the patient. As these opportunities evolve, the government will need to stay involved to ensure that these data points are used in a way that benefits the patient without placing them at unnecessary risk of exposure. When robots are being used as medical assistants, there are additional concerns around connectivity and business continuity assurance — what happens if a surgical robot suddenly freezes in the middle of a procedure due to an unexpected power surge? This type of human-robotic healthcare interaction requires a strong base of infrastructure that will only grow in the future.
Cloud Data Storage
Today's data-rich organizations are increasingly storing information on the cloud, which presents additional opportunities for concern. While this does mitigate the risk of onsite disaster, cloud-based data storage and solutions offer their own unique difficulties in terms of compliance and cybersecurity. Healthcare businesses must take care to only utilize vendors who are fully compliant and able to scale, as well as quickly react to changes in the compliance landscape as they occur. Increasingly, California organizations are turning to IT services in Orange County to help understand the complex compliance landscape and implement technology in such a way that they will be protected in the future.
Bringing IoT and cloud adoption into healthcare not only provides unexpected opportunities for organizations but also raises some important security and compliance questions. Understanding the landscape is crucial for healthcare businesses in the future, especially if they are to avoid public relations debacles and operational inefficiencies.