HOW FREQUENTLY SHOULD YOU VISIT YOUR DENTIST?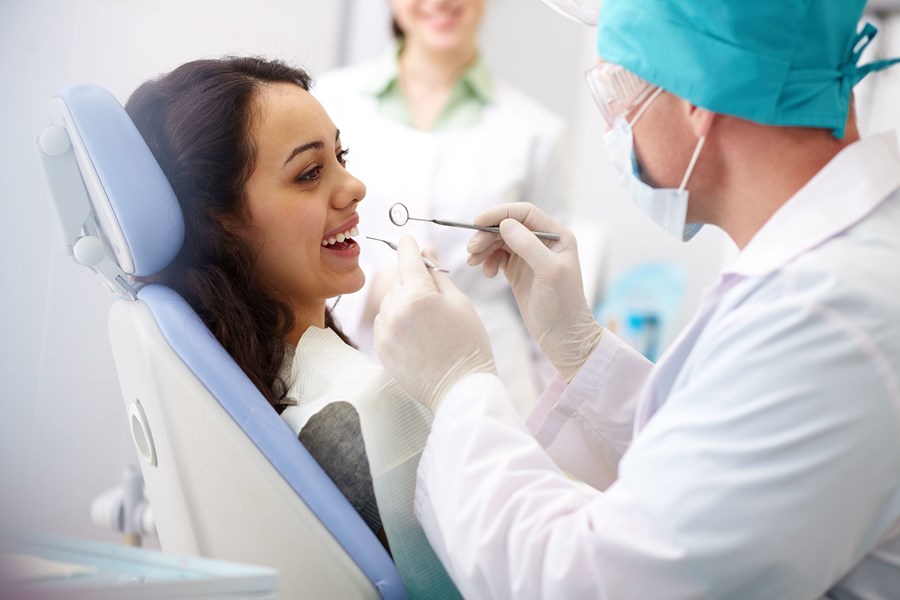 When a question about a visit to your dentist comes to mind, the answer is not as simple as you think and are determined by your situation and risk factors.
Some dentists are of the opinion that you visit for a check-up and cleaning every six months, while others are of divergent opinion by saying that you can schedule annual appointments. In case, you have a chronic oral health problem, your dentist can suggest more frequent visits.
How should the frequency be determined?
An individual has different oral health needs and a level of risk, which should reflect the frequency of checking, talk to your oral health specialist about your level of risk and how often you have to go for oral health examinations.
Many studies were conducted at the ideal frequency of visits to the dentist. But, according to systematic reviews, the quality of research is not sufficient to make significant conclusions.
As mentioned above, a number of dentists recommend six months of visiting. Indeed, many dental experts believe that this is the safest period for discovering possible problems with oral health at an early stage when treatments or preventive care are more effective. Although these types of recommendations are generally based on the professional experience of a dentist, no quality research supports or disputes this claim as a general recommendation for everyone.
This led to the recommendation that the recall periods should be based on the needs of each patient, with a suggested minimum period of three months for more complex needs and two years as the most extended interval.
Why is it important to schedule a regular checkup?
Regardless of the exact frequency, regular visits are always important. Dental examinations allow your dentist to check your mouth for signs of oral health problems, such as cavities, gum disease, and oral cancer.
In the event that any issue is detected by your dentist, he will talk to you about treatment options, including cost estimates. Maintaining good oral hygiene and by regularly consulting your dentist are some of the ways to reduce the risk of a dental problem.
A check-up often accompanies scaling and cleaning procedures ("teeth cleaning"). These treatments remove the cured plaque (calculus) from the teeth and help prevent gum disease. Based on the assessment of your teeth and gums, dentists and hygienists can advise you on ways to improve oral hygiene at home.
There are no guidelines for the ideal frequency of dental cleaning, but they are usually part of a routine examination and hygiene appointment. Besides, your dentist or hygienist should be able to recommend the frequency that is best for you.
When do children have to see a dentist?
The frequency of visiting a dentist in children is usually the same as in adults – it is often more convenient for families to go to the dentist together. But, as usual, it depends on the needs of everyone for oral health. It is advisable that children should make their first visit to a dentist before the age of two. Regular visits to a dentist during childhood can help children feel more comfortable with a dentist.
Dental Care in Delhi
Based on your country of residence, the dental care cost can vary a lot. Compared to some Europeans and North-American countries, the cost of dental care is relatively lesser in India. Delhi is the top-picked destination in India when it comes to best dental clinics in India in terms of cost, comfort, treatment, and technology.
If you're also looking for best dentists in Delhi for dental implants, crowns, bridges, or a complete smile makeover, book an appointment with Sterling Dental Clinic today. Don't delay it any further