Bluetooth Hearing Aids: The Future of Hearing Better in 2020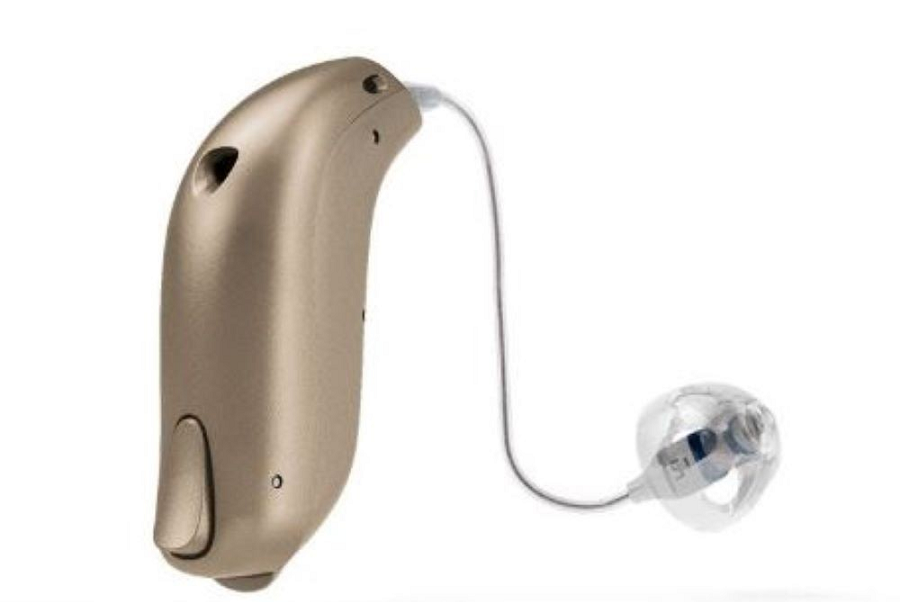 Technology is changing all around us and that includes hearing aids, too! Bluetooth hearing aids allow the user to stream music right to their hearing devices!
Our ability to hear plays an essential role in our lives. While an estimated 28.8 million Americans could benefit from hearing aids, less than 16% actually use them.
Most people put off purchasing their first set of hearing devices. But advanced technology is changing the way hearing aids operate, making them easier and more effective than ever.
Bluetooth hearing aids connect to Bluetooth compatible devices. They facilitate the connection between devices and hearing earbuds to stream noises directly into your ears.
Let's review how Bluetooth hearing devices work, and how they can transform the way you hear.
How Bluetooth Hearing Aids Work
Bluetooth is a technology that uses radio waves to connect devices. Bluetooth typically can hook up devices within 30 feet of one another.
Hearing aids with Bluetooth is Bluetooth compatible. They connect with devices and can stream from phones, TVs, and more.
Certain Bluetooth hearing aids use streamers to connect the hearing devices with technology. Streamers come in a variety of shapes and sizes. They make it easy for users to connect any device to their earbuds.
There are many different brands and styles of Bluetooth hearing aids to choose from. The Bernafon Zerena hearing aid, for example, is designed for new users who live quiet lifestyles.
Advantages of Bluetooth Hearing Aids
Bluetooth technology is becoming more popular thanks to its ability to perform a variety of functions. Half of all Americans own some kind of Bluetooth device.
Bluetooth earbud hearing aids are most used to connect with cellphones. The hearing devices include an app that allows users to control them from their phones. The app includes hearing aid locator features that help people find misplaced earbuds.
Smart TVs come with Bluetooth compatibility and connect with hearing aids. It allows people who have difficulty hearing to stream their favorite shows and movies directly into their ears.
Bluetooth hearing aids come equipped with a remote microphone. This enhances hearing qualifications when in loud places, like busy restaurants or walking down the street. A person can talk into the microphone to amplify their voice and make it easy to have a conversation.
Things to Know About Bluetooth Hearing Aids
Currently, most Bluetooth hearing aids are battery-operated. People must be aware of their usage and have replacement batteries ready. Users must also keep their phone well-charged to use the hearing aid app.
Like any Bluetooth device, connectivity interruptions can occur. Learn how to connect and reconnect hearing aids, so it's easy to fix disruptions.
For those who do not have a lot of experience with Bluetooth, the hearing aids may be overwhelming. Your provider should supply detailed instructions on pairing your devices. Learn about the technology and all it has to offer to feel more comfortable with your new devices.
Discover More Health Hacks
Bluetooth hearing aids are an innovative way to enhance your hearing. They provide users with clear sound and enhanced options. There are many different types of Bluetooth hearing devices, so it shouldn't be hard to find a pair that fits your lifestyle.
If you're looking for more health hacks, browse our blog. From medical supplies to dental care, we've got the latest health updates.