What are the Best Men Skincare and Grooming Brands?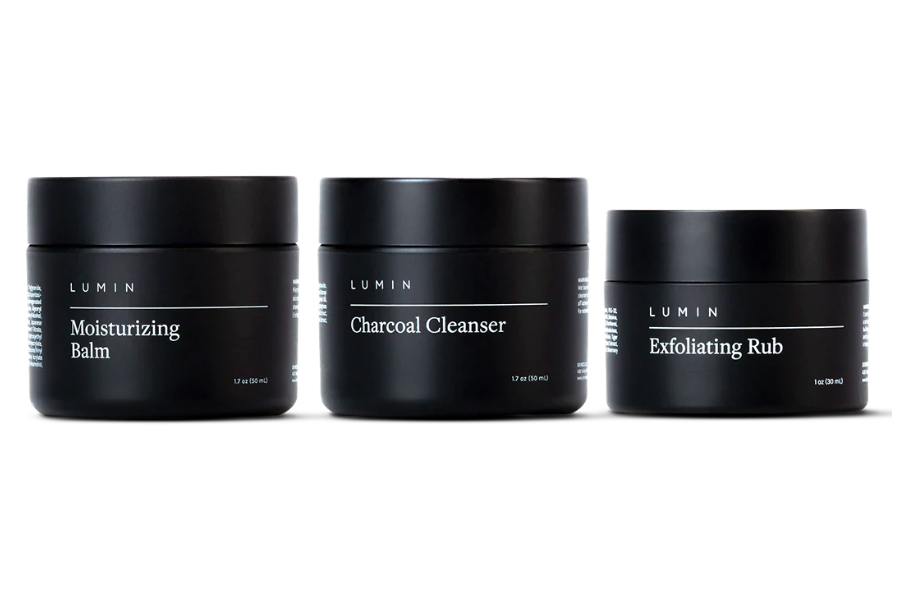 Want to have healthy attractive skin? Do you desire to have a full and healthy beard or head of hair? Healthy skin and hair don't happen by accident. Even those with great genes need to put in the work to maintain what they have. A good hair and skincare regimen are only as good as the products you use. Investing in high-quality products is investing in yourself.
There are quite a few skincare and grooming brands that actually deliver great results. Many of these brands design products that are specific for use by men. Below are some of the top brands to consider when searching for products to incorporate into your hair and skincare routines.
1. Lumin
Most men want a simple no-fuss skincare routine. One that they can keep up for the long term. Lumin offers products that give men an easy way to care for their skin. Although the skincare industry is a hard one to break into, this brand made waves with its instagram profile prior to being featured in popular magazines such as Vogue and Rolling Stone. Founded by siblings Richard Hong and Darwish Gani, the brand offers highly effective products that can be used in combination or individually to achieve great results.
2. Dermalogica
Founded in 1986, Dermalogica has been in the skincare industry for a while. It is well-known globally and its skincare products are highly sought after. The brand was founded with the goal of educating the masses on the importance of skincare. According to the brand, their goal is not to be the most luxurious brand. They instead want to provide products that meet the varying needs of their customers. The brand offers products for different skin types and people at different stages of life. Their products are especially great when you need to tackle specific problems with your skin.
3. Charles + Lee
Charles + Lee was the result of years of dissatisfaction with mens skincare products. The innovators behind the brand are friends that lived in Melbourne. This duo decided to develop products for men that actually worked. The brand is well known for products that are free from alcohol and other ingredients that strip the natural oils from the skin. Their products are instead designed to work with the skin's natural processes and improve the skin's condition.
4. Evo
Tired of the empty promises that many hair product brands give? You'll love Evo. This hair brand is all about taking an honest approach and doing away with marketing gimmicks. For the young and the young at heart, this brand features products that offer exceptional results. This is because every ingredient included is active. The brand does away with filler products that have no place in hair care products in the first place. Their products are free of harmful ingredients such as parabens, sulphates, and propylene glycol. All this falls under the brand's goal to 'save ordinary humans from themselves.'
5. Hunter Lab
Hunter Lab is a brand that takes male grooming to a whole new level. For this brand, grooming is more of a lifestyle than a routine. The brand's products feature natural ingredients and formulations that are environmentally sustainable. The brand's goal is to influence men to not only take care of themselves but also the world around them. They ask consumers to live well and provide the tools to do so.
6. Triumph & Disaster
This brand is widely popular amongst Aussie men. The brand hails from New Zealand and took the market by storm when it was first launched. It continues to be one of the most popular grooming brands in Australia with products that feature natural ingredients. The brands' products are well known for their exceptional results. Triumph & Disaster continues to combine scientifically proven methods with a business model focused on environmental sustainability to provide products that are healthy for both you and the environment.
Want to live your best life and look your best while doing so? Shop for products from any of the brands outlined above and incorporate them into your personal care routine for the best results.