Top Reasons to Consider Orthodontics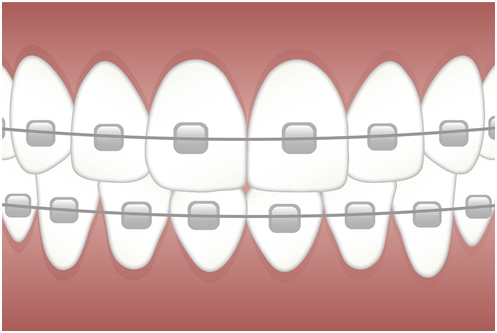 For many people, their primary reason for visiting the orthodontist is to obtain a straighter smile. This is one of the major reasons people visit the orthodontist, but there are also many other reasons one might make the visit. Whether you have an issue with your jaw, poor teeth alignment, or bite issues, all these problems can affect your day to day life, and an orthodontist can help with this. Everyone should have a smile that looks great but also functions properly. If you are not quite sure if you need the help from an orthodontist, take a look at a few of the top reasons to consider orthodontics.
Orthodontists are experts
Although you might think a dentist can complete the same tasks as an orthodontist, this is simply not true. Orthodontists complete an extra three years of university training on top of their dental degree in order to become a specialist in diagnosing, preventing, and treating dental and face problems. Orthodontists also help to align bites, jaws, and teeth. Going to an orthodontist for your teeth is like go to an optometrist for your eyes, they both specialize in different areas of medicine and dentistry.
Your smile is the first feature most people notice
Your smile is incredibly important and although it might seem vain, your smile is often the first thing that other people notice. Your smile is also the way that you greet people and interact with other humans. Having a straight smile means confidence and having confidence in your smile can completely change your life. An orthodontist can help you get there.
Physical and mental benefits
By having a healthy smile, you will not only improve your self-confidence but also achieve a few physical benefits as well. If you have a poor bite, you can often damage your teeth and gums! Protruding, crooked, overcrowded, and misaligned teeth can create gaps in your smile which can lead to speech, breathing, or chewing difficulties. An orthodontist can also help to diagnose sleep apnea or correct the damage done by thumb sucking in children.
Fit your lifestyle
In the last 20 years, orthodontic treatments have grown from unattractive chunky metal braces, bands, and headgear, to comfortable, invisible, and modern options. This is not to say that braces are not an effective way of straightening teeth, but for those over the age of 16, you might be looking for a different option.
Modern orthodontic treatment options often include clear braces, inside braces or clear aligners. These options can also be good for those who are active and need an option to accommodate that type of lifestyle. Whatever you do in your life, there is an option to accommodate you.
Whether you have a specific problem you are looking to correct, or you are simply looking for an orthodontist to tell you your options, there are many things an orthodontist can help you with. Contact us at All About Braces, Lakewood Orthodontics specialists for a consultation today.