Reasons Why You Should Choose a Pediatric Dentist in Winnipeg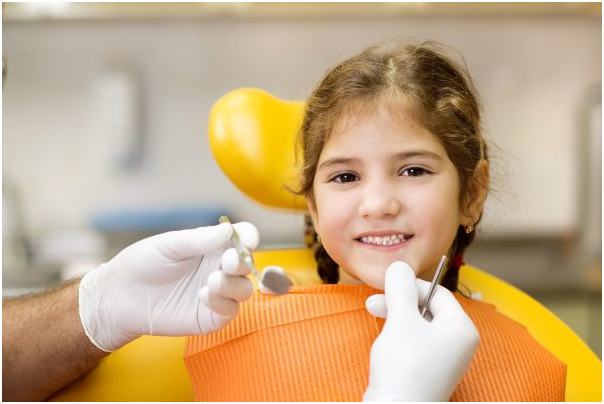 Scheduling the first dental appointment for your child can be quite challenging. You might wonder whether to take him or her to a pediatric dentist or just your regular dentist. While your regular dental practitioner might be good with kids, it is always good to take your child to a pediatric dentist in Winnipeg. Read on to learn why a pediatric dentist is the best choice for your child.
The first reason why you should select a pediatric dentist in Winnipeg is that this practitioner specializes in children's dental care. Pediatric dentists are specially trained to treat kids' developing teeth. They are aware of the unique issues that kids face, like gum problems and cavities. These practitioners also understand the intricacies of how teeth grow and develop, which makes them able to detect potential problems.
A pediatric dentist has experience dealing with terrified kids and can help your little one feel comfortable and relaxed during dentist visits. Another reason why you should pick a pediatric dental practitioner for your child is that the practitioner has smaller, kid-friendly equipment. There is nothing wrong with utilizing standard-sized equipment on kids, but it is nice that pediatric dentists use smaller equipment specially designed for a kid's mouth. Besides, many dentists help ease your kid into dental examinations by introducing the types of equipment one at a time.
This helps children to get used to the multifaceted and often creepy-looking equipment without overwhelming them. A pediatric dental office has bright décor and toys. Dental practices that specialize in children are decorated with brightly colored furnishings, complete with games and toys in the waiting area, which help the children to feel relaxed. Many pediatric dental practices also play popular kids' cartoons to distract your little one during dental exams.
Some dentists give toys or stickers after the session to help boost your kid's comfort level. A pediatric dentist in Winnipeg focuses on preventative care, making them a good choice for your child. This focus on preventative dental care can guarantee a lifetime of proper dental health. The practitioner can teach your child how to develop healthy dental habits, such as brushing twice a day and flossing. Pediatric dentists will also have the most recent information on preventative treatments for children. There are several reasons why a pediatric dentist is a good choice for your child. Whether you want basic oral care or cosmetic dentistry in Winnipeg, this practitioner can help.
However, it is imperative to choose a practitioner who is well trained and experienced. Ask where the dentist went to school and ensure that they graduated from a reputable dental school. Find out the number of years they have been in practice to know how experienced they are. Ask for a few references from the past and current patients of a potential pediatric dentist before making your decision.
Talk to some parents whose children have seen the dentist and ask about their experience with the practitioner. If you are interested in cosmetic dentistry in Winnipeg, ensure to ask for before and after pictures of similar procedures to know what to expect for your child.