Liposuction: What To Expect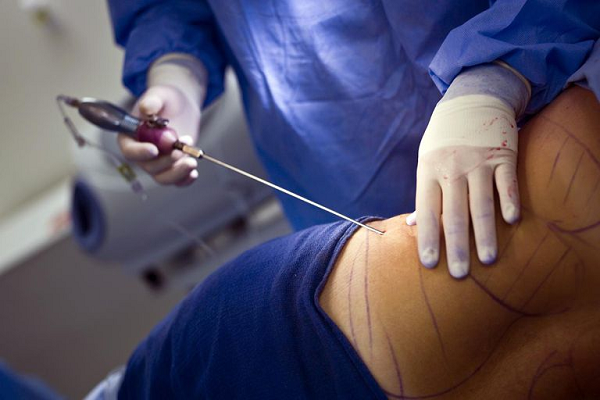 Liposuction is a very common cosmetic procedure where the fat which you can't remove through exercise and diet is removed. Liposuction is usually carried out by a dermatologic or plastic surgeon. Liposuction can be carried out on thighs, belly, hips, back, arms or face or improve upon their shape.
Who is a good candidate for this surgery?
First of all, you should know that liposuction won't get rid of cellulite. But with this in mind, be ready to follow the below procedure:
The first step is to consult a surgeon and talk openly about all questions regarding goals, risks, benefits, options and more.
Make sure you tell your surgeon about any allergies which you might have, the medications you are consuming- including herbal supplements as well. Blood thinners and painkillers might have to be stopped.
What To Expect?
Ensure that the place you will be getting your liposuction done is an accredited place and is known for its safety, professional standards and good results.
You might be able to go home on the day of the procedure itself, but it still depends on the type of treatment. Make sure that there is someone to get you home. You might have to wait for a couple of weeks before you get back to work.
Your doctor might take the mark and take photos of those areas of your body which will be treated. She/he might take those photos to use later on for those before and after comparisons.
Types of Liposuction
Tumescent liposuction:
This is a very common technique where your surgeon injects a sterile saline solution into the area where the fat has to be removed. This enables the auction of fat to be easier and with less pain and blood.
Ultrasound-assisted liposuction:
Sound waves energy is used under the skin to rupture the cell walls of fat. This enables the fat to be liquefied so it can be suctioned out.
Laser-assisted liposuction:
Here a laser is used to produce a burst of energy so as to liquefy the fat.
Persona ensures that you get the best possible care and it keeps with the latest medical news regarding it so as to ensure that long term weight loss effects are minimal. They also have a lot of different options on how to carry out the procedure so that you get the one which is best for you. Persona also makes sure that you know all about the do's and don'ts before and after surgery so that you make a full recovery.