CBD Oil Did Really Cure My Acne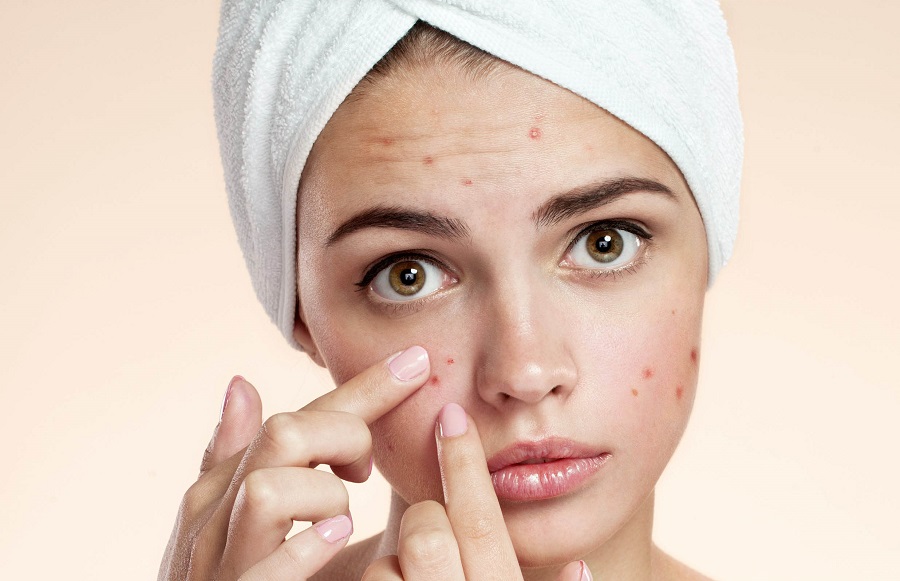 There is nothing that kills one's self-esteem more than a spotty face. Acne is amongst one of the worst skin conditions that anyone could wish to have. It's characterized by blackheads, pimples, whiteheads and sometimes even cysts. It's a very annoying condition that no one likes.
And because I don't want anyone to experience what I went through, when my face was covered in spots, I decided to share my success story. So here it is…
My Story
I had been trying for around three years to treat my acne without any success. I had visited the best dermatologists in my area and used countless products in the market only for them to simply not work.
I also tried a course of antibiotics prescribed by my doctor called Lymecycline. I was on these for three months and they didn't help either.
At one point, I had given up and decided to accept my condition. Though it was pretty hard for me, because every time a person would talk to me, I thought they were looking right at my acne. I got jealous of people whose skin was clear, and I was afraid to go out on dates and parties. I remember a friend of mine wanted to hook me up with his friend, but I declined and told him that I am single and happy (even though I wasn't).
The thing with acne is that not only does it give you low self-esteem and fear to be seen in public, it also makes you an avid researcher. You will do and try absolutely anything to find a way to manage your breakouts. I read through many articles and forums advising that I should change my diet and lifestyle and I did, only to be left disappointed.
But… It Wasn't The End Of The Road!
What I didn't realize was that all hope was not lost. There was one more medicine I had to try.
When I first came to learn about CBD, I remember I was in my best friend's house. And she was going crazy with this new and natural "cure" she was using to manage her back pain and anxiety. My friend offered me some of her CBD and insisted that I taste it. I was a bit hesitant, but then I decided to give it a try. Since then I have never looked back.
The next day I was eager to know what else this natural cure could treat. And when I woke up, I went online to buy my own tongue drops. Surprisingly, I realized the day after I didn't have a breakout. Over the next few weeks, there were no further breakouts, and my face was starting to clear.
CBD Has Definitely Worked For Me
I took CBD oil orally for three weeks, and I could eat and drink anything.
Considering I did not think of it as an acne treatment, I was a bit shocked. But since I started with one tincture, during the second week I felt it was time to increase the dosage.
I now take two full tinctures a day and so far, two months down the line, I have never experienced any euphoric effects. Instead, CBD makes me feel better physically, and my skin is also looking a hell of a lot better.
Today, my skin besides having the odd small spot or two, it is super clear. I am still bewildered, because earlier, even after I had invested so much time and energy doing research and changing my diet, that did not work. My face is so much clear, I am less irritated, and I am so much happier in myself.
So yes, CBD oil really has cured my acne and I would strongly recommend it to anyone suffering from this condition.