Yoga Mat Review: Find Your Om on the Mat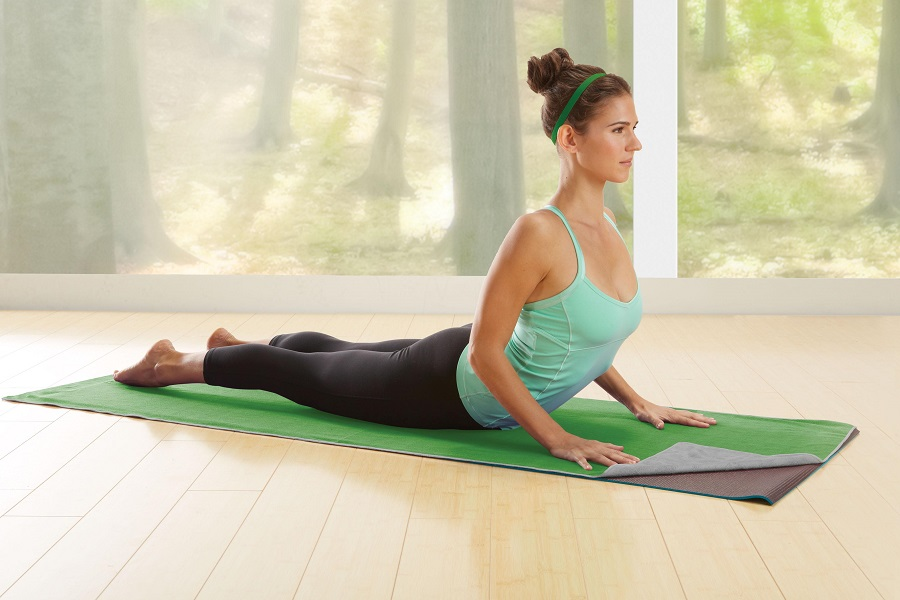 One of the most important tools to get the ultimate benefits from a yoga class is the kind of mat you use. The wrong mat can make the experience less pleasant and can even cause you injuries, so it is vital that you take the time to research a bit in order to find the best yoga mat for you. We have gathered four of the best options to consider to ensure you have a positive experience in your next yoga class.
Liforme Yoga Mat
For many people, this is the kind of mat that they want to turn to. It is a good choice for a beginner as well as for an advanced student, and can even be used for hot yoga. The material, called "GripForMe" allows you to always have a firm grip on the mat no matter what complicated positions you are trying. This is especially important in hot yoga when sweat can make the mat slippery. This mat is longer, wider, and even thicker than other options so that everyone will feel comfortable using it. The mat is also eco-friendly, with no inks and with biodegradable materials. It does not even have any kind of glue! This mat is made by yogis, which guarantees that it will address all concerns you may have. It is definitely one to try.
Jade Fusion Mat
The Jade Fusion Mat is extra thick, with up to 68 inches to cushion your body when practising. It uses open cell natural rubber to make it easier to grip, even when sweating, and because the company partners with Trees for the Future, the company plants a tree for every mat that is sold. This kind of mat has no synthetic plastics, using only natural rubber that is biodegradable and sustainable. Although it is a bit bulkier than other mat options, it is perfect for people with joint issues or for older practitioners.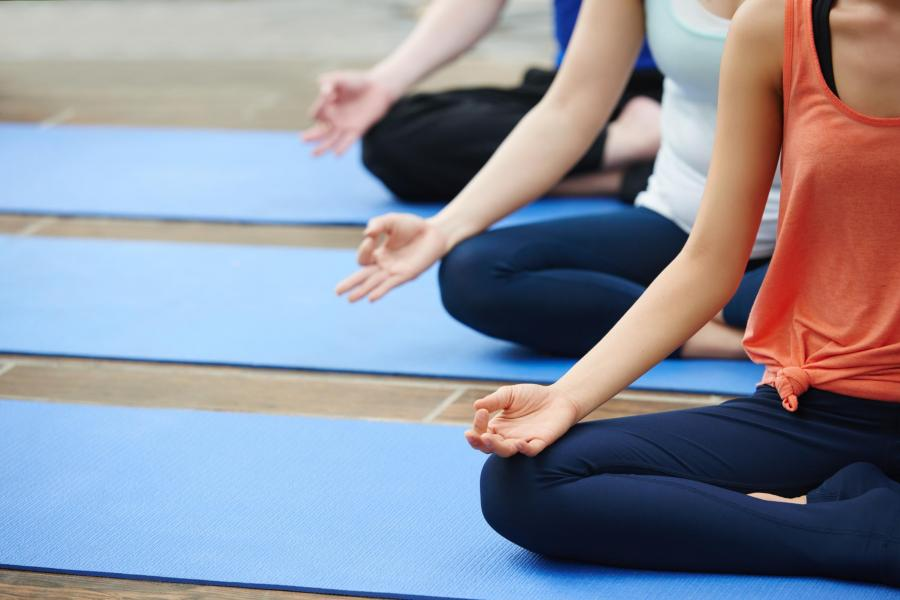 Alo Yoga Warrior Mat
For a lithe, easy to carry mat that works perfectly outdoors as it does indoors, this is the one to consider. It is solid black, with excellent grip capabilities even when wet. This is because it has moisture wicking technology that will instantly draw out any moisture so that the surface never becomes slippery. It is also anti-microbial, which can be a concern for a lot of people, especially those who do a lot of classes outdoors. This mat is also made of natural rubber, so it is environmentally friendly. It is very easy to clean, requiring only a bit of soap and warm water to get it looking like new. If you need a versatile and easy to carry mat, this is a great option.
Hugger Mugger Para Rubber Yoga Mat
This is one of the best yoga mats to consider. The 1/4 inch of thickness is a good cushion for people who worry about their joints, and the non-slip grip on both sides of the mat makes this a good choice for both indoor and outdoor classes. This is a classic mat that is easy to transport and even easier to clean.
These mats are definitely options you should keep in mind when deciding on the next yoga mat you want to purchase. Depending on what you prefer, from extra thickness to non-slip grip, one of these may be better suited than another. Do a bit of research and choose the one that will be most suitable for your yoga needs so that you can get the most out of this great exercise each time you use it.