The most durable and natural looking implant for Tooth Replacement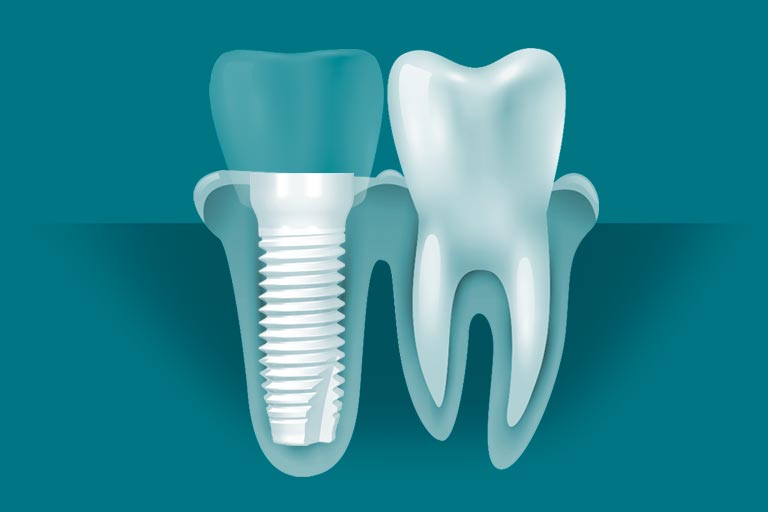 Many suffer from dental problems and as a result, have to remove their original teeth. With a missing tooth it becomes very difficult to eat, it gives you an unattractive look when you smile, especially if it is a front tooth. Hence, it is preferable to have a dental implant.
A dental implant is a surgical device that interfaces with the bone of the jaws to support your new tooth. If it is implanted properly, nobody can tell it is not your natural tooth. When we are opting for an investment in ourselves with multiple options, we obviously check for the pros and cons and then choose one. So, I would like to pin down some of the benefits of the Dental Implant.
For a Natural looking Smile. Every one of us would love to have a beautiful smile, not a smile we hide because of missing teeth or poor dental work. This implant gives us the ability to have a natural smile, once again.
Once implanted it works as a natural tooth. You never feel that there is an artificial tooth in your jaw, it totally fits in and works like your other natural teeth.
Dental implants can also last a lifetime.  Dental implants are very strong, and they last for average 30 years or more, which is significantly more than a dental bridge that only lasts 7-10 years on average.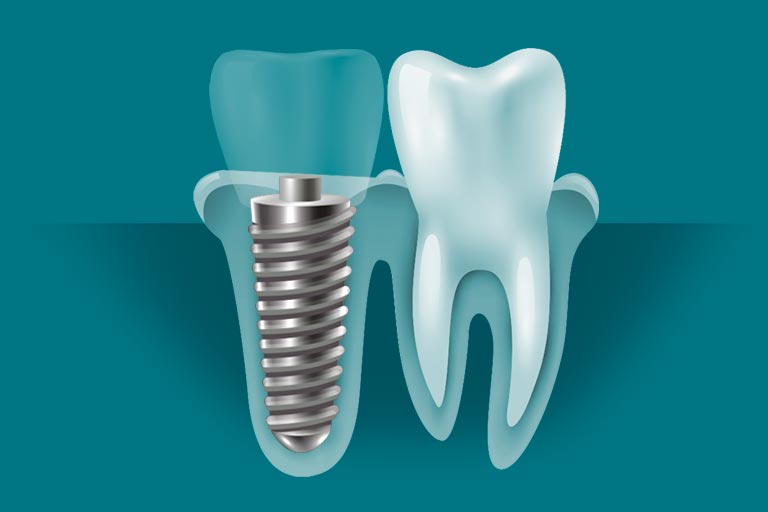 Now after understanding what an implant is and how it is beneficial, the next question that comes to mind is the type of dental implant. Now there are 2 main types of implants. One is titanium or titanium alloy.  The other is zirconia, which is commonly known as a ceramic implant. Both the implants are very strong and last a very long time; still one of them is better than the other.
Implant Choice:
How would you choose an implant? The most aesthetic is a zirconia, (i.e. ceramic implant) as ceramic is naturally white and does not contain any metal. Gums heal easily around a ceramic dental implant. With titanium implants, if gum tissues are thinner, the grey color of the metal will be seen. Also, titanium can cause inflammation in the gums, which doesn't look or feel good. Although both are strong, the ceramic implant is stronger than the titanium implant. The zirconia implant can withstand two times more stress and strain titanium. A success rate of zirconia is 95%, because of its strength and natural ability to integrate with our bones. Most importantly, with a ceramic implant, you never have to worry about metal corrosion, poor aesthetics or metal allergies.
After looking at all the pros and cons we can say that Zirconia or the Ceramic implant is the best dental implant.