Stylish blonde Ombre Hairstyles For 2019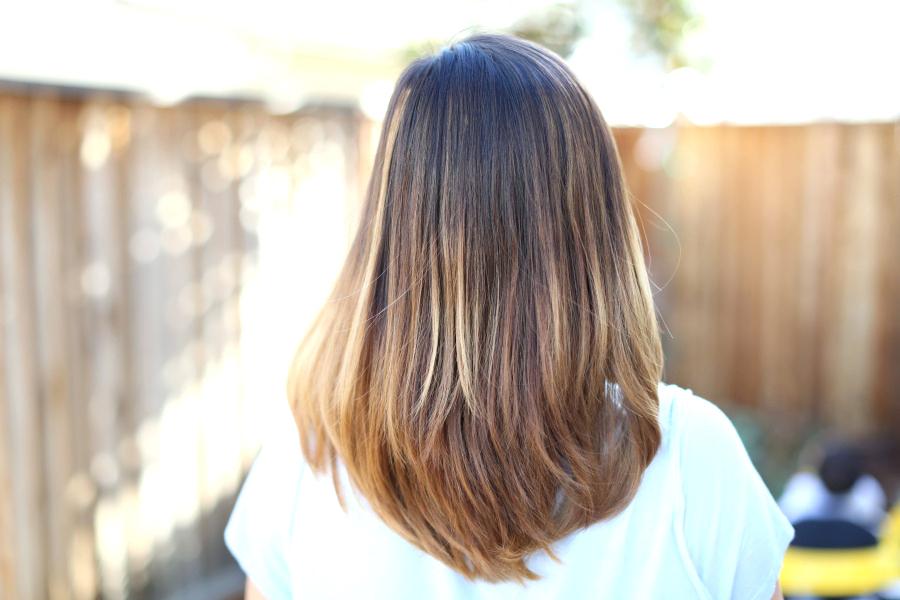 The days when blonde ombre hairstyles were worn only by the selected few are long gone. This style has made a great comeback and this time with many variations for everyone who want to experience the fun of blondes.
Hairdressers are coming up with stylish variations of this elegant style that shows that blondes can be fun. Curls, braids, and waves are incorporated with varying dimensions of blonde to freshen up this style and suddenly make you appear like a stray angel. There are endless possibilities for you to choose from. See some of the sass and fresh blonde ombre haircuts here.
1. Fishtail Braids With A Blunt Trimmed Look
This is among the loveliest haircuts that enhance a sudden polish. The balayage hue fades from warm amber blonde color to beachy blonde tips-a shade that is ideal for beautiful curls. To create this look, grab two portions of your locks from the temple and then braid them correctly to a fishtail braid and then tie them together at the back using a band. Secure the loose hair using a bobby pin.
2. Wavy and Messy Tendrils
The balayage highlights are what gives you that sexy sun-kissed look. The hue and the length of this blonde ombre hairstyle is ideal for women with fine hair and enhances dimension and makes the hair appear fuller. Loose wavy hair is easy to style and also to maintain.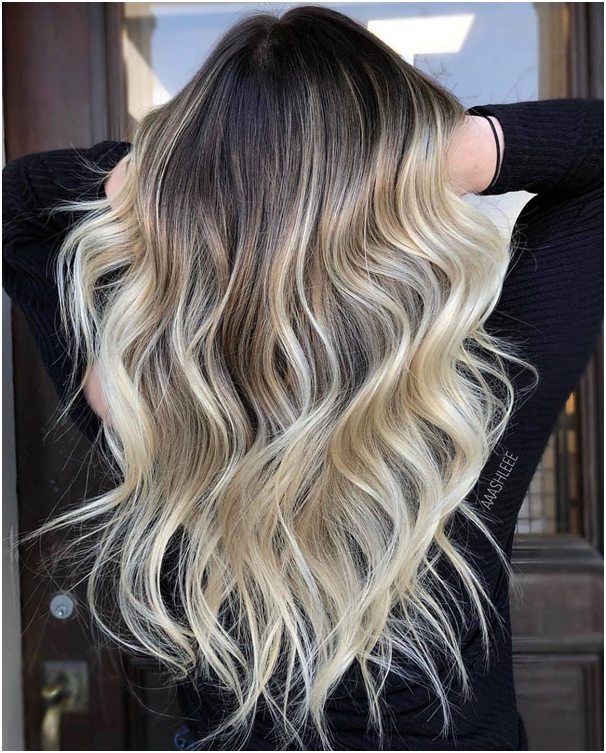 3. Dark Roots With Light Tips
This blonde ombre hair is charming. Opting for a high contrast blonde like this is ingenious if you want to experiment with different colors.
In this haircut, the style starts with deep dark roots which dramatically melts into a light cream then culminates into light blonde tips. This kind of shade is entirely glam, and so adorable-you should give it a shot at least once!
4. Warm Blonde Bob and Face Framing Layers
A unique blonde ombre style with an edge. When you look at it, you will notice how beautifully the color transitions from light blonde to a darker color. This blunt hue is an easier one for a DIY ombre lock because it doesn't need a lot of technical skills or any experience to style.
5. Lots of Ash Blonde Lengths
Don't you think these are beautiful hair shades? The platinum accents really sparkle. The ombre style is maintained closer to the base which looks more like accents, but the transition is well noticeable from deep darker roots to lighter tips of ombre.
The style uses a hand painting technique of ombre which is quite ideal for short hair. It is quite evident in this style of many colors of blonde ombre you can look throughout the shade.
6. A Lovely Warm Tone Bed Head
These romantic beach locks are a sure way to turn heads. The ends are styled to mirror the color of the sun and salt water color is used to brighten the ends. Beautiful!