Is Deep Tissue Massage Worth It?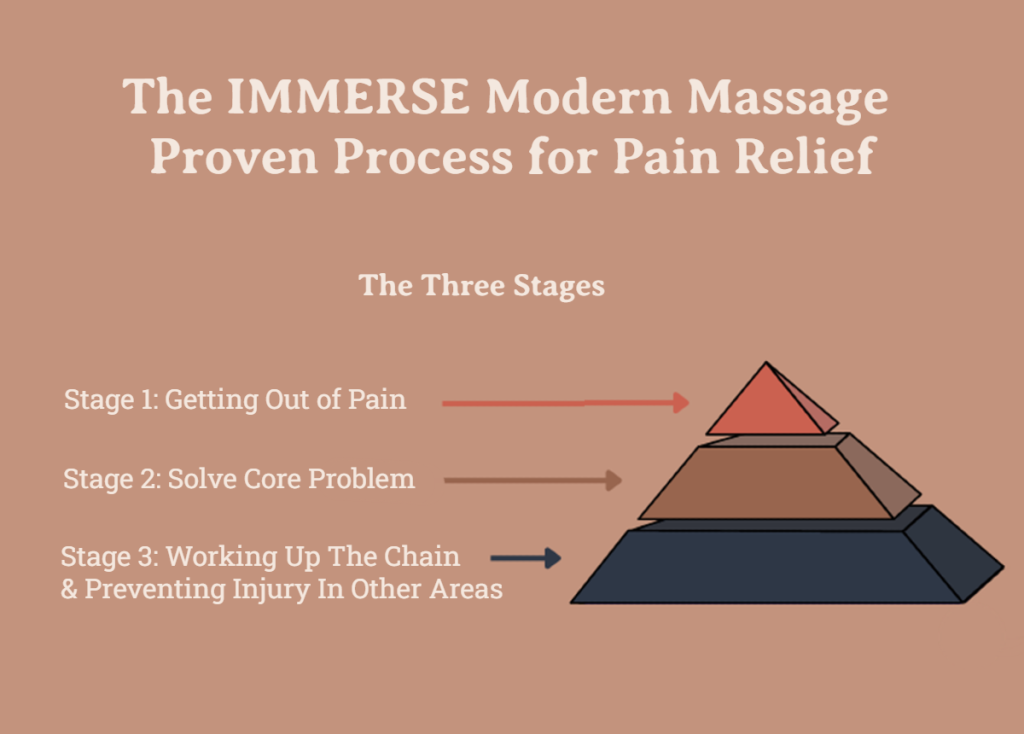 As a construction worker, I'm no stranger to lower back pain. This has been an almost a daily struggle for many years. Especially after a long day of lifting, carrying, and working on my feet, my back is almost always. I've tried lots of treatments like yoga, stretching, taking ibuprofen and other over the counter medication, chiropractic, physical therapy and even massage, but nothing seemed to help me get the relief I needed.
Then I heard about IMMERSE Modern Massage and their three phases of healing that they walk people through. This has been a revolutionary approach to treating my lower back pain and totally changed my life. Instead of just giving me a regular massage, they really took the time to listen to my needs, and use not only a combination of traditional massage techniques but also modern technology to target the source of my stress and discomfort. At first I was initially pretty skeptical, I mean, who wouldn't especially after everything I've tried to do to get rid of my back pain. I was blown away when just after just a few sessions I was already noticing the difference. Really goes to show how being consistent with something can make a huge difference. The pain had started to subside for the first time since starting my job and I was finally able to move and live without the constant discomfort.
My lower back pain had disappeared completely and I now have a newfound strength and flexibility. I feel more comfortable in my body and capable in my job, and the pain I had been experiencing for years was gone. My massage therapist had worked with me 1 on 1 for several weeks to improve my range of motion and strengthen my core muscles which was a total gamechanger for my back pain and body awareness.
Not only did they treat the symptoms of my lower back pain, but they also provided a treatments that addressed the root cause of my pain. I was able to start living my life not worrying about needing to prevent future episodes of my back pain coming on. This is the best part of IMMERSE Modern Massage – they not only provide immediate relief, they also ensure that future flare ups don't come back, and ensure other injuries don't pop up.
I am incredibly grateful for IMMERSE Modern Massage and recommend their service to anyone who is skeptical and looking for a long-term solution to their pain. If my review can help anyone get over the fear of getting help, that would be a huge win. Thank you so much Elexis @ IMMERSE for the amazing work you do. For Best Massage Portland Oregon, please visit their website.