Dengue protection 101: Basic precautions to follow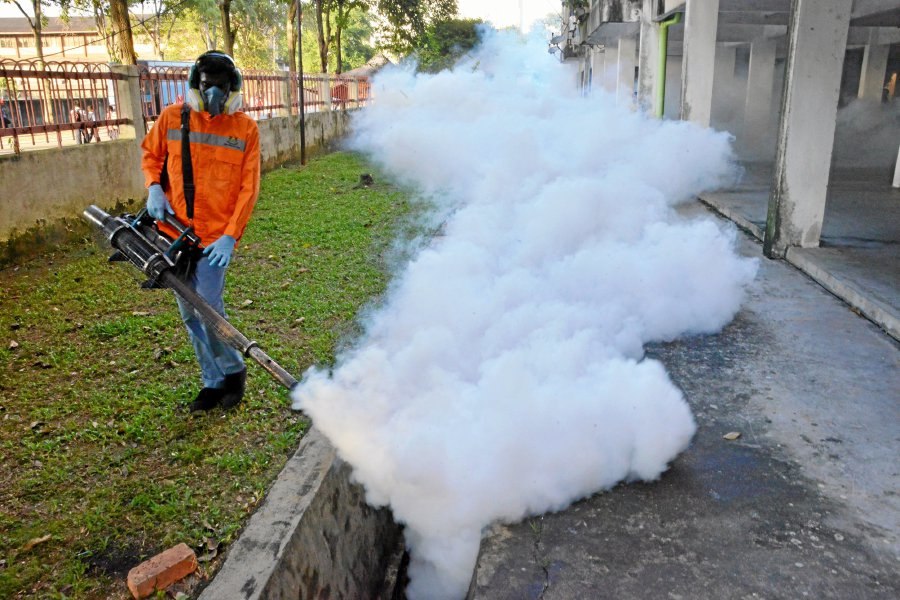 We list the symptoms of dengue and how you can protect against it.
It used to be considered a harmless illness, albeit a painful one. But in recent years, dengue has claimed several lives and the incidence of the disease has risen all over the country.
It is easy enough to be confused between dengue, malaria, and chikungunya – they are all caused by the bites of infected mosquitoes, and some of their symptoms are similar to each other. But you soon realize that dengue shows different and more painful symptoms than the other two illnesses.
Dengue is characterized by high fever, debilitating joint pain, muscle fatigue (and cramping in some cases), headache, nausea, chills and dark or white spots in front of the eyes. The skin can feel scorching hot though the person may complain of feeling cold.
Dengue is often not fatal, but it can progress to a dangerous level when not treated on time or if misdiagnosed. When it advances in severity, it attacks the circulatory systems and may even cause internal hemorrhaging.
How to protect from dengue
There is no cure for dengue, but the doctor can prescribe a multi-pronged treatment plan including retroviral drugs, adequate rest, ingesting sufficient amounts of fluids and eating home cooked non-oily food.
This means that you must know how to protect from dengue to prevent the illness from occurring altogether. You need to take two basic steps:
1. Check if there are any mosquito breeding sites inside or around your home.
2. Prevent mosquitoes – whether infected or not – from biting you or your loved ones.
Consider the following dengue prevention steps you can take to protect yourself and your loved ones from the dreaded illness:
Remove all sources of standing freshwater, including buckets of water. If you must store water for drinking or washing, make sure that the bucket or utensil is completely covered at all times. Discard water that is over two days old.
If you notice an uptick in the number of mosquitoes inside your house or in your locality, it means that they are breeding actively. Arm yourself with Mortein mosquito killer spray and electric plug-in repellent.
Spray Mortein mosquito spray all over your house, including the kitchen. Take care to cover all eatables and utensils before spraying the house. You may consider using the plug-in repellent in your children's room if you think the spray may harm them. However, the spray is safe to use.
Close the doors and windows and spray liberally, going into the corners and under furniture. The spray flushes out lurking mosquitoes and makes them powerless to even fly about. When they do not get their quota of human blood, the mosquitoes die out swiftly. The next day, just sweep the floor to remove the bodies.
Use the Mortein plug-in repellent in the bedrooms. It casts a protective vapor over the room's occupants, thus repelling mosquitoes.