Chiropractic Care For MMA Fighters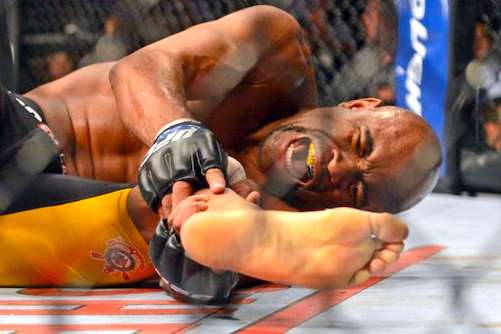 We all know that sports injuries can potentially destroy the physical ability of any athlete, in any sport. There are some sports that require far physical engagement than others, hand to hand combat isn't the only thing out there causing harm to the body, there is the action-packed world of MMA that revolves around hand to hand, foot to face, elbow to head, and back to the mat. It's an extremely brutal sport and people are feeling the pain. The biggest promoter of mixed martial arts is the UFC of Ultimate Fighting Championships. The concept behind the sport is to have two well trained martial artists fighting in the octagon until someone submits, gets knocked out, or if the fight goes to a decision.
In my opinion, MMA is an evolved version of boxing. There are punches exchanged, then the fight becomes so much more complex with kicks, elbows, and jiu-jitsu. There are world class athletes that participate in these fights, and injuries are a constant part of the game. Fighters are constantly looking to Chiropractic Care to get them back in the octagon and fighting competitively. Chiropractors like Dr. Doyle offer care for athletes in Huntersville, North Carolina (http://www.doylechiropractic.com/).
To remain on top and stay competitive, athletes must take care of their bodies. Like any sport, your physical health is important to staying competitive. MMA fighters have to be very cautious with their neck and spine health. Like football players, MMA fighters are subject to vicious blows to the head and body that can ruin a career if not properly cared for. Constant care for existing injuries is just as important as caring for the new ones. Chiropractic care is a great way for many athletes to keep their neck and spine in shape and performing well, this is the only way to ensure that careers last, and life after sport continues on without lingering back and neck issues. There are some specific treatments that a Chiropractor can apply to a patient to help recover and maintain neck and spine health in high impact sports like MMA.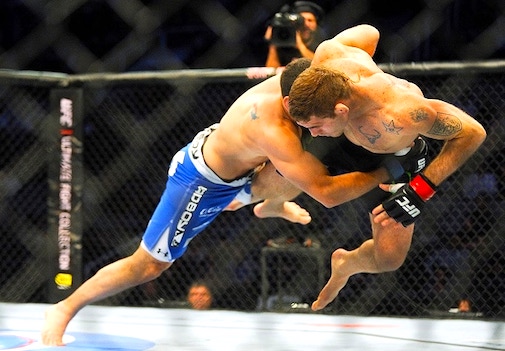 Chiropractics has long been associated with athletics, keeping athletes healthy, and playing every game of the season. When fans of the sport think of rehabilitation they usually think of injuries that pertain to ACL and leg injuries, but Chiropractic care plays a major role in helping athletes recover from any injury, not just back injuries. Spinal treatment can help with leg and ankle pain if things are not aligned properly. That being said, lots of MMA fighters typically use neck and back treatment to maintain form and keep in good fighting health. Chiropractors have many ways to manipulate the neck and spine that can facilitate healing in the body and recover from injuries. Most fighters suffer from injuries in training camp, while sparring, and again in sanctioned fights. Through regular chiropractic treatments, fighters might have the ability to accelerate the amount of time it takes their own body to recoup from such intense injuries suffered from training or competition. Some jiu-jitsu competitions can leave a competitor with broken limbs such as arms or ankles. 5x Jiu-jitsu World Champion Augusto Mendes has submitted many athletes with these painful submissions.
Chiropractic care to the neck and spine is extremely important for longevity. With proper treatment, the body can eventually begin to heal itself without needing regular chiropractic care. This care will continue to strengthen the neck and spine, which can also prevent future injuries and prevent permanent damage. Chiropractors are notorious for realigning the spine back to its natural position, which enables the body's core to perform at an optimum level. Proper alignment helps with posture and overall performance inside and outside the ring. When all cylinders are firing, the body is capable of doing amazing things. With proper Chiropractic care, you can enjoy everyday life at home, work, in the gym, and in the Octagon.