Change Your Life With The Power Of Self Improvement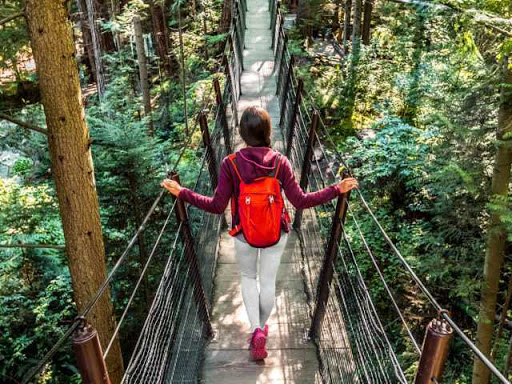 While we focus on a lot of redundant things in our life, when we shift our focus on self-improvement, we can see a lot of positive things happening around us in day to day lives. The thought of self-improvement has the power to change your lives the moment you decide to bring it in practice. So, let us begin the first step to make a difference and change what we do not want to accept in our lives. All that we need is a little effort to take that first initial step. A lot of motivational podcasts are available to help you in taking that beginners' step as well. We have compiled a few tips to get you motivated to begin improving your self and feel proud of your achievements later on:
1. Trust and Love yourself:
Have you listened of the saying "It's all in your mind"? Yes, it is true. Everything is within you. We just need to inhibit that power by trusting our capabilities and instincts. There may be difficult times when you will find everyone so busy in their own lives around you that you will feel deprived of love and trust. It is during those times of difficulties that you need to love and trust yourself. Start focusing on your likings and disliking. Watch some self-help podcasts to learn the ways of loving yourself. Soon you will realize that you are an amazing person and deserve all the love and attention by "you" as anyone else.
2. Workout:
In any stage of life, it is of utmost importance to spend a few minutes or hours of the day in physical exercises. If you have been doing it earlier, you may be able to relate to that feeling of "accomplishment" after you finish a planned workout successfully. Also, it makes you feel more energetic, positive and motivated person when you engage yourself in some of the other physical activity. You can choose any physical activity as per your choice and engage yourself in gaining something worthwhile. At times, you need the motivation to challenge your limits. You can find some of the best self-help podcasts and motivational articles to keep you going through the challenging times and push your body to work even harder to pass through it.
3. Eat healthy, nutritious food always:
Take up any of those popular self-improvement podcasts and guides, one most common and emphasized thing is to eat healthy and nutritious food always. You simply cannot ignore the benefits of a healthy and balanced diet. People who always experience fluctuations in weight or moods can easily tell the impact of an unhealthy and healthy diet on their mental and physical well being. Start your day with detox water or simply a glass of water to flush out negative toxins from your system. Thereby, follow by eating green vegetables and fruits in a large amount. Avoid unhealthy, fried and ready-to-eat food as much as you can.
4. Invest in a new skill:
If you have been looking forward to learning a new skill in your life that can either boost your career or self-happiness, just go for it. Try to find some time from your busy routines and go for those activities that can make you feel acquainted and accomplished in life. Try to avoid procrastinating such as "upkeep of kids", "health issues" etc. Seek external help if you need but always remember that you have got only one day at one time and if you miss it, there is no looking back. Keep yourself motivated and invest your time and money into learning something new always.
5. Meditation:
Much talked about but least followed practice is meditation. However, you cannot simply turn your eyes off the benefits of inculcating meditation in your daily life practice. Many people believe that meditation wastes a lot of time on their important daily activities. But if you will start giving even 5-15 minutes of your day to meditation, you will feel a lot of positive changes in your mind. Meditation de-clutters your thoughts and pacifies your anger-filled and curiosity-filled intentions that are generated from restless thoughts in the mind. With constant efforts, you will find yourself in a happier state of life with meditation which is the ultimate goal of every human being.  You can choose to opt from various given forms of meditation and aids such as music, chanting of mantras, listening to podcast or guided meditational practice, etc.
Do not wait to begin, if you have been thinking of ways of improving yourself, do it now.