Benefit From Working with a Personal Trainer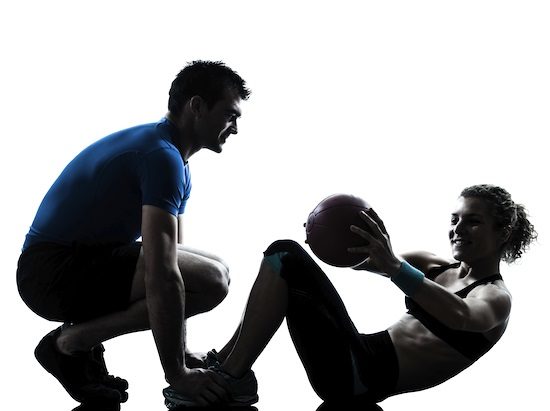 Maybe you are one of those highly motivated people who get up early, run a few miles, heads to work, eat a healthy lunch and then after work, hit the field for a softball game before turning in. You're in shape; you have your fitness in check. If this doesn't sound like you (and let's face it; that's most of us), you may need a little extra help to shed those pounds, eat better and stay on task. If you could use that extra push to improve your health and body, a personal trainer could be the next best thing to liposuction! We spoke to some personal trainers from Tucson, Arizona (https://boxingincorporated.com/) to get their feedback on their trainers and how effective they can be. Here are some pointer we came away with.
The best part about having a personal trainer versus having major surgery is you don't have to worry about going under the knife to achieve your goals. A personal trainer can work with you, one on one, to help you get stronger, get leaner and get healthier! The trainer can show you the proper way to get into shape and how to maintain it with a proper diet and exercise routines.
The first step is to find someone you trust to help you with setting your goals. Then you must ask yourself: are you looking for someone to help you long term or someone to get you on track? Committing to a personal trainer for six sessions is different than working on a three-year plan. The former can give you tips, ideas, and knowledge on how to pursue certain goals while the former will truly help you transform your body into a lean, mean workout machine.
Once you have decided exactly what you are looking for from a trainer, you will want to discuss your goals with him or her to make sure they are reasonable and achievable. You will want to find someone who can inspire you to work harder but push you hard enough to give you results. People have a tendency to work harder if they know someone is holding them accountable, and that is probably the biggest plus to having a personal trainer. Not only do you have someone who knows about fitness and drills, but someone who will push your body to its limits, in the best way possible!
Also, the best personal trainers are ones who have credentials. Your trainer should have CPR certification, for one, and who has a certification from a reputable source, like the National Strength and Conditioning Association. You can also seek out someone who has a nutrition background, or kinesiology, depending what is most important to you.

Once you have found a personal trainer who has all the right credentials for your purposes, make sure that he or she is a good personality fit. If the trainer doesn't engage with you or make you feel challenged, you may want to try someone else. Or, if the trainer's motivational style doesn't seem to work for you, move on to a new trainer. You won't reach your goals if you don't feel challenged or motivated.
Just because you start working out with a trainer, don't have unrealistic expectations. This is not an overnight process; it is a journey. To gauge how you are progressing, other than pounds and inches, you should determine if you feel stronger, better, if you have increased stamina, or even see your doctor to see how working out is affecting your overall health and wellbeing. A workout regime has proven to help people through bouts of depression, so the benefits are not just measured in weight loss.
One thing a trainer will do it ensure you are exercising properly. He or she will be there to tweak your technique, to change up your routine and give you the guidance you need to see the results you desire. The trainer may start you off with the FITT Principle—frequency, intensity, time and type of workout to assist in the pursuit of your goals. You are paying for innovative ideas; pick your trainer's brain when it comes to exercises that are "out of the box". Circuit training or running the stairs at the local library may have never occurred to you; ask your trainer for tricks to keep your workouts fresh. Make sure the trainer starts you off at your pace; if he or she has you overdo your workout; you are less likely to stick with your routine. A trainer can give you new workouts to try to mix up your regime and to work different muscle groups. While your goal may be to have toned arms, you can't forget about your midsection in the process!
If you need someone to give you a little extra push, even if you are an experienced athlete, a personal trainer can be that person. Say you want to train for a triathlon; a trainer can assist you with the best way to strengthen and prepare your body for this arduous task. Or, you could have a medical ailment or physical limitation and a personal trainer can help you with the best possible routine and workout rotation to keep you from doing exercises that could be detrimental instead of helpful. If you do have a medical condition, it is important that you convey this information to your trainer. You will also want to make sure your doctor clears you for exercise before you start a strenuous session.
Oftentimes, you can hire a personal trainer to come into your home to help you work out. If you have gym equipment and just need some advice, some motivation and some accountability, having someone come to your home gym might be all you need to get back in shape. This is also a great option if you are "gym shy" and don't like to get all sweaty in front of a bunch of strangers. Your personal trainer can also make some suggestions as to which new equipment to buy to add to your gym.
Regardless of your reason to hire a personal trainer, it is an excellent idea if you are serious about getting into better physical shape. Find someone who can solidly build a regime around your experience, your abilities and your desired goals.