All You Need to Know About Dermal Filler Injections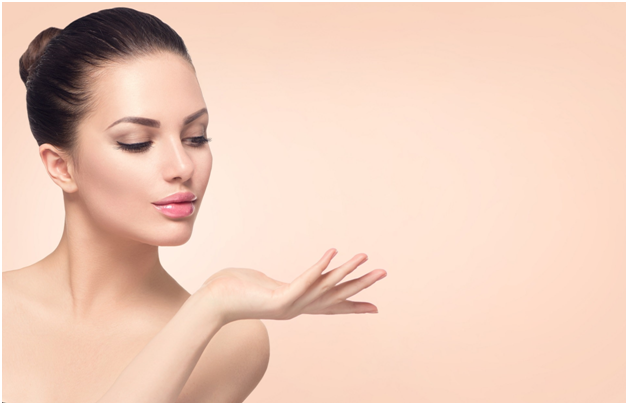 Dermal fillers represent a today's trend in the field of aesthetic cosmetology. Due to the latest technologies in cosmetology, nowadays, with the best dermal filler, women are able to achieve significant skin rejuvenating effects, which earlier were possible only through plastic surgeries. This is the reason, why, for instance, in cosmetic clinics, you can observe a huge line of dermal fillers in New York. In general, the standard process of dermal filler injections will take maximum half an hour, and the results are immediately visible. Thus, the possibility to look significantly younger in just 30 minutes without any recovery processes made facial fillers one of the most favorite cosmetic procedures among women all over the world.
How facial fillers work?
Now, let us take a more detailed glance at how these filters work and what they are made from. During the procedure, the fillers are injected to the problematic areas of the face to contribute to volume deficit caused by aging factors. One of the advantages of facial fillers is that they can be injected almost in all facial areas. Thus, they are effectively applied to treat aging wrinkles, forehead lines, frown lines, nasolabial folds, cheek augmentation, and lip augmentation procedures. Presently, the majority of fillers are based on hyaluronic acid.  Hyaluronic acid is extracted from the natural molecule of sugar, so, it is absolutely safe for your skin and your organism. The dermal layer includes two proteins, which play the most important role in skin rejuvenating processes: elastin and collagen. While being injected,  hyaluronic acid not only fills in the problematic zones creating the additional volume but also it promotes keratin production and straightens the dermis collagen structure. In addition, hyaluronic acid is also a perfect skin hydrating ingredient. The fillers are injected into the dermis layer of the skin, which is placed between epidermis and hypodermis. Considering it natural substance, the risk of an allergic reaction or possible side effect is very low. Hyaluronic acid based facial fillers are also very effective in post acne and scar treatment.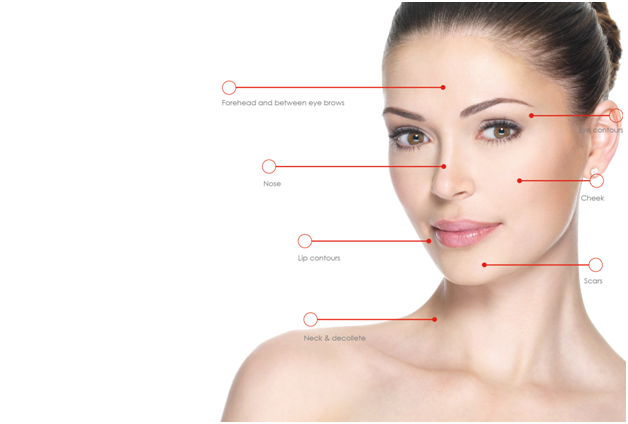 Which effect on different face areas we can receive using hyaluronic acid fillers
One of the most popular cosmetic procedures among even young women today is lip augmentation. It is a natural women's desire to possess seductive lips. Due to face fillers, today it is very simple to create some additional volume to thin lips. One of the most important advantages of hyaluronic acid for this procedure is that fact that after the procedure no one will be able to tell that your lips are "artificial".  If the procedure is performed by a qualified cosmetologist, natural look of your lips is guaranteed.  Another procedure, which is highly preferred to be executed using hyaluronic acid fillers is cheek augmentation. Unfortunately, natural volume deficit is one of the main causes why our face looks older, and this deficit is quite noticeable on your cheeks, that is why cheek augmentation procedure is also widely spread today among women.  Along with restoring natural volume on your cheeks, while injected, fillers help to accentuate your cheekbones. As we know accentuated cheekbones are one also one of the today's cosmetic trends. Specific hyaluronic fillers reapplied to the eye area, where it contributes to filling in under-eye depressions and fine lines. In mouth area, dermal fillers are used to eliminate nasolabial folds and for creating a beautiful contour to your lips.  In forehead area, fillers provide deep front and vertical lines smoothing. Thus, we can sum up and they that the application of hyaluronic acid facial fillers is quite versatile. In other words, due to facial fillers, women nowadays are able to complexly rejuvenate their face without any plastic surgery involvement. In addition, the procedure itself is not so painful, however, in case you are afraid of possible pain, you can ask your cosmetologist to use a numbing cream, and you will not feel anything at all.  Unfortunately, the effect of the procedure is not permanent, it can last some six months, but the procedure is absolutely safe to be multiply repeated. Thus, just thirty minutes in a cosmetologist's chair, and you look ten years younger.