Life Ninja, the app development house behind the popular Quit Sugar application, has announced the launch of HIIT Revolution, a new app for Android and iOS devices that promise to bring all the benefits of a high-intensity interval training class to the user's own home, hotel room or office.
Sports scientists, athletes, and health-conscious consumers have long known the benefits of high-intensity interval training. In fact, a scientific research paper published in the journal Metabolism more than two decades ago ('Impact of exercise intensity on body fatness and skeletal muscle metabolism', which was published in 1994) demonstrated that this type of interval training can help reduce both visceral and subcutaneous fat up to nine times more effective than endurance training.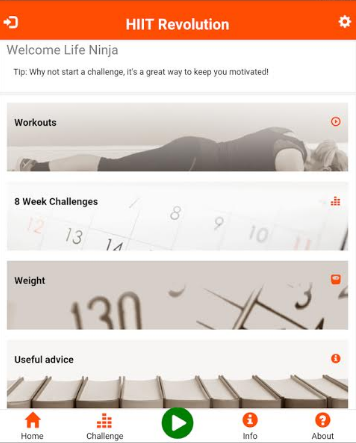 More recently, a research paper published in the International Journal of Sport Nutrition and Exercise Metabolism in 2012 revealed that just two minutes of high-intensity interval training creates a similar level of excess post-exercise oxygen consumption (EPOC) as 30 minutes of continuous endurance exercise (EPOC is a major factor in how much fat a person's body burns after a workout).
With the launch of HIIT Revolution fitness fanatics and health-conscious consumers can now carry a dedicated interval training coach everywhere they go – a virtual "personal trainer in your pocket".
The HIIT Revolution app brings the motivation and energy of a high-intensity interval training class into the privacy of the user's home, office, hotel room or outside space, enabling users to enjoy the benefits of a personal training experience wherever they happen to be.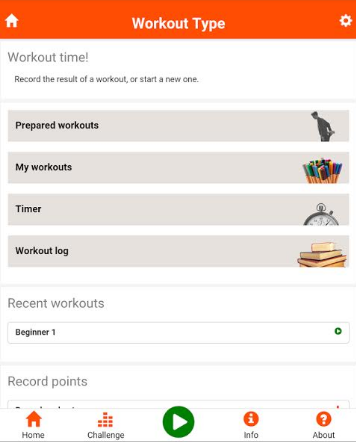 The app incorporates all the standard features you would expect from a traditional HIIT workout, including timed sessions and next exercise prompts. HIIT Revolution also offers an extensive library of streamable instruction videos, in addition to animated workout sequences, tailored workouts that can be shared with other users, a standalone HIIT Timer, and workout challenges to help gamify a user's workouts.
HIIT Revolution is free to download from the App Store and Google Play and contains a number of free features. Subscriptions enabling users to access the full suite of HIIT Revolution features start from £4.99 per month.