People generally get shocked when they hear about they can get rid of their spectacles permanently in just 20 minutes. Yes, it's true you can do that. It's called Lasik surgery. So, What is Lasik surgery?
Lasik surgery is a surgery of eyes that corrects your vision whether you are suffering from Nearsightedness, Farsightedness, and any other similar diseases. These all can be corrected in a few minutes.
In this article we will discuss Lasik surgery in India, It's cost, Procedure, Types, Best hospitals and surgeons in India.
Before this all let's see whether you are eligible for Lasik surgery or not.
1. You should be 18 years or above.
2. You should not be suffering from any diseases like autoimmune, metabolic disorders, or any vascular diseases.
3. You cannot get surgery under pregnancy period.
4. You should not have any injury/infection in your eyes.
Most of the patients get their treatment from India because of the eye treatment in
India is cheaper than in other countries. There's a lot of difference between the cost. In countries like the US, Lasik surgery can cost you $4500 and it goes up to $9000. Whereas in India it's cost is $550 on an average. Let's give you an insight into the cost comparison between countries.
Countries            Cost
India                            $550
US                                $4500-$9000
UK                                $1700
UAE                             $2675
There are many cities like Mumbai, Bangalore, New Delhi, etc. will offer you the best facilities and treatment.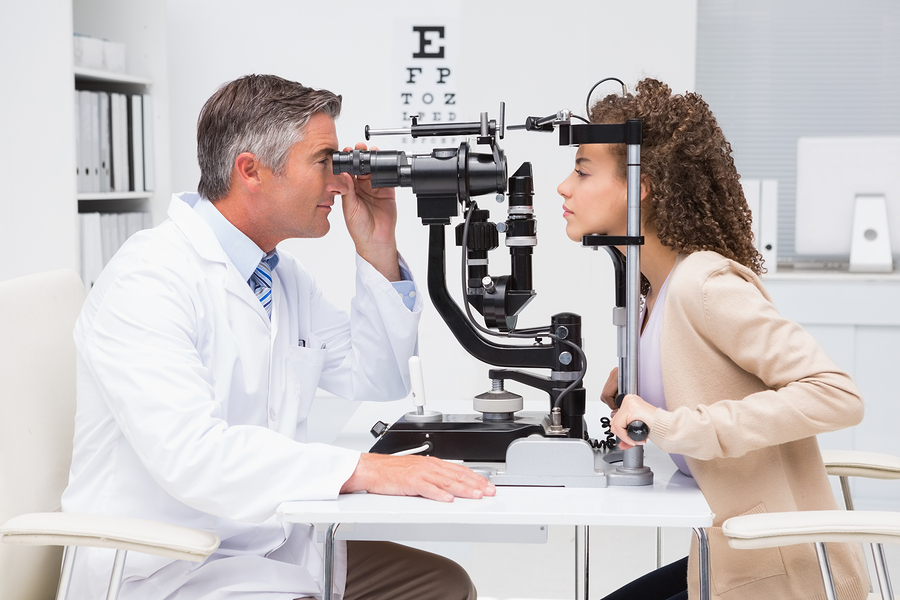 What are the types of Lasik surgery?
There are 4 main Lasik surgeries offered here.
Bladeless Lasik
Wavefront technology Lasik
Wavefront-guided
Typography – guided
What are the best hospitals for Lasik surgery in India?
Shroff eye clinic in Mumbai
Kenya super-specialty hospital in Mumbai
RP center for ophthalmic sciences (AIIMS) in New Delhi
LV parsed eye hospital in Hyderabad
Aravind eye hospital in Chennai
Narayana Netralya in Bangalore
Agarwal's eye hospitals in Bangalore
Elite hospital and laser center in Mumbai
Sankara neutral in Chennai.
Is Lasik surgery safe?
It's the safest surgery so far. Still, there are little complications in it.
Like: Little irritation, Redness in your eyes, dry eyes, etc for a temporary time but the medicines prescribed by doctors will help you to recover soon.
Why people from all over the world to get Lasik treatment in India?
Doctors of India are famous all over the world. Many of the experienced doctors have been to US, UK, and many countries for their study, research, workshops, etc. to stay updated with the technology and treatments prevailing all over the world.
There are many reasons why people from other countries go to India for their treatment:
Travel opportunities –
India being land of one of the seven wonders of the world. It's rich heritage, tradition and culture made India famous. There's no better choice than planning a vacation and getting treatment in India.
Affordable and cost-effective –
In countries like the US, the UK offers high-cost treatment. If we compare treatment costs of UK and US with India. You can save up to 30 to 70 percent.
E- Visa –
The Indian government has made travel easier for the medical visitor by introducing medical visa. This E- visa is valid for 120 days.
Instant treatment –
There are no big queues or waiting for days. It can take a few hours for waiting but you will get quality treatment in such hospitals mentioned above. In many countries, there's a waiting period for months to see a doctor.
Language –
Language is not a barrier these days. Earlier people were not able to speak English due to illiteracy but now most of the Indian are literate and can speak English in a fluent manner.
The success rate of Lasik surgery in India
As we told you Lasik surgery is the safest surgery amongst other surgeries. So it's success rate is also high. Its success rate is near about 96-98 %. The Medical Tourism Market Report found that India is "a standout amongst the most negligible cost and most vital nature of all restorative tourism goals, it offers a wide assortment of methods at around one-tenth the cost of comparable techniques in the United States".
For more information visit http://www.clinicspots.com/